Automatic Storage Machine Installations
Automatic Storage Machines are computer-controlled storage and transfer systems that can significantly improve the efficiency of product storage and picking.
alternatively call
0113 270 4872
These machines are easy to integrate with a Company's existing Warehouse Management System (WMS), but they can also be used as a standalone system. The site and operating environment determines the system's size and composition.
An automatic storage system can save up to 70% on floor space, reduce picking errors by 70% and decrease picking time by more than 60%. The most efficient way of using storage machines is to have article management included with the machine. TC2000 article management software is especially developed for Tornado, Paternoster and HOCA and it can be included as standard to all our machines.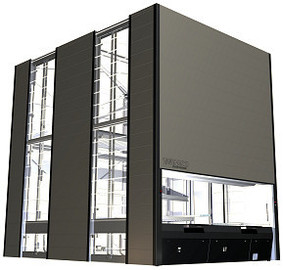 TORNADO LIFT MACHINES
With its ingenious vertical lifting device, the servo-operated automated Tornado storage system is rapid, energy-efficient and ergonomic. These vertical lift storage machines are easy to tailor to each customer's needs. Tornados are the perfect solution for storing and handling small items in your warehouse or shop.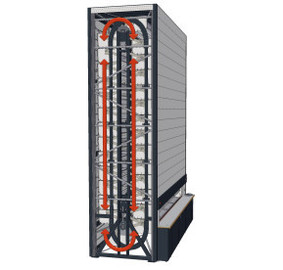 VERTICAL CAROUSEL (PATERNOSTER) STORAGE
The Paternoster carousel storage machine is an excellent solution for storing goods in a small floor space and for optimising picking times. By enablement of the batch picking processes it is particularly good at saving time. This rotating automated storage system saves floor space by providing efficient, height optimised storage.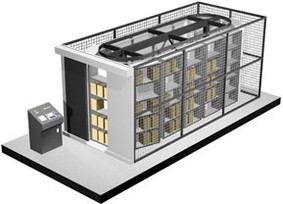 HORIZONTAL CAROUSEL
Horizontal carousels are an excellent choice for the storage of goods in large storage areas or where the building headroom is restricted. The horizontal storage system can accommodate large quantities of bulky goods, reducing picking times significantly.
ORDERING
Details of all Dexion products and ancillary items are available through our website to help create your order easily. Existing account holders can create orders and be invoiced at their normal terms. Alternatively you can email, phone or fax your requirements through to be dealt with on a more direct basis.
Cannot see what you want? Contact us for help and advice.
NEED REPAIRS?
We carry stocks of Dexion pallet racking and shelving and can carry out repairs as quickly as you need them using genuine Dexion Products. Call us on 0113 270 4872 to arrange an urgent repair and we'll arrange a time that suits you.