Drive In Pallet Racking – Deepstor
From a simple single run to a full warehouse installation we can help. We keep standard pallet racking in stock so can get you going quickly.
alternatively call
0113 270 4872
Drive-in racking is suitable for goods that can be stored on pallets behind or on top of each other, and ideal when greater access is required compared to block stacking. Pallets are stacked by the first-in, last-out (FILO) principle on supports mounted on both sides of the drive-in channels. This means that individual pallets cannot be accessed directly, but one by one from the front of the rack.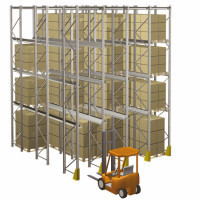 As a form of block stacking, drive-in racking systems significantly increase the storage density in a warehouse. Consequently, the existing space can be used up to 90% more effectively than with conventional pallet storage systems.
Drive-in racking eliminates the need for loading and picking aisles. The lift truck positions pallets on front-to-back rails, allowing rows to be stacked next to each other. Dexion drive-in racking provides a safe and efficient equivalent of block stacking for loads which are too fragile or unstable to be stacked on top of each other.
Benefits of Drive-in Racking
High density storage – maximising cubic space
More pallets stored per cubic metre than any other storage system
Limited stock rotation – particularly suitable for seasonal goods
Ideal for cold and chill storage applications
Accessible by the First-In, Last-Out principle
Used for bulk goods of the same type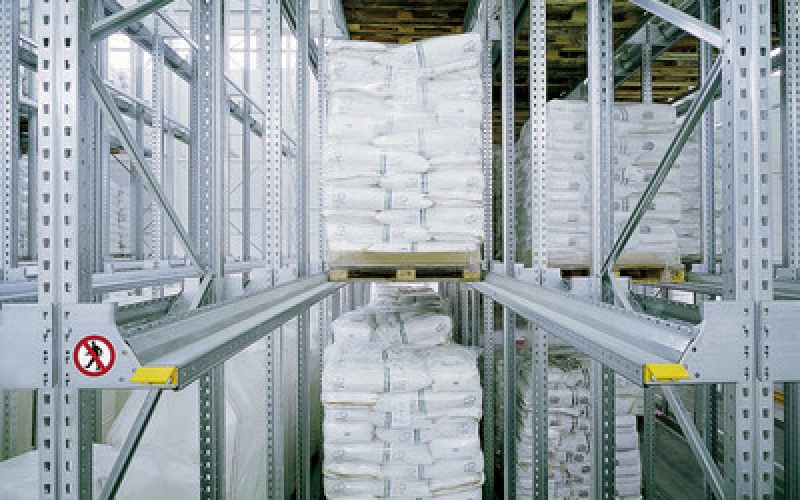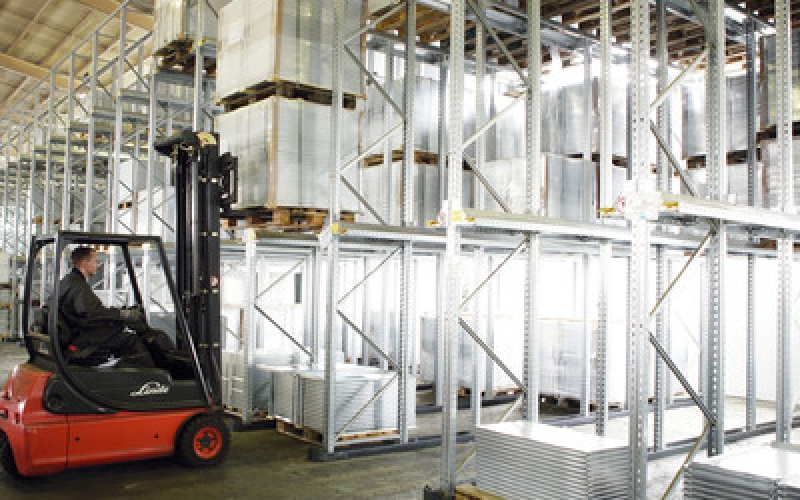 ORDERING
Details of all Dexion products and ancillary items are available through our website to help create your order easily. Existing account holders can create orders and be invoiced at their normal terms. Alternatively you can email, phone or fax your requirements through to be dealt with on a more direct basis.
Cannot see what you want? Contact us for help and advice.
NEED REPAIRS?
We carry stocks of Dexion pallet racking and shelving and can carry out repairs as quickly as you need them using genuine Dexion Products. Call us on 0113 270 4872 to arrange an urgent repair and we'll arrange a time that suits you.