Carton Flow – Picking System
From a simple single run to a full stores installation we can help, we keep commercial & industrial shelving in stock so can get you going quickly.
alternatively call
0113 270 4872
The carton flow system can be built as a "stand alone" unit, free standing, with or without wheels or integrated into the pallet racking, sometimes on the lower levels below the bulk storage.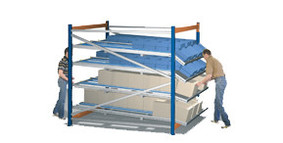 The option to adjust shelves and wheel tracks to fit various demands makes the system suitable for many sizes and weights of packages. The modular system in combination with simple and fast installation makes rebuilding at lay-out changes really user friendly.
The width of the tracks can be adjusted in steps of 11,5 mm. The wheel tracks are supplied with guiding rails in order to simplify loading. Dividers steer the goods in a straight line to avoid damages. The wheeled tracks are manufactured of galvanized steel profiles and the rollers are made of high quality polyethylene.
The basis of the carton flow system is to be modular and easily changeable. The number of levels in the racking can be adapted depending on methods of handling, manual or forklift handling of goods and cartons. The number of picks per time unit are limitless.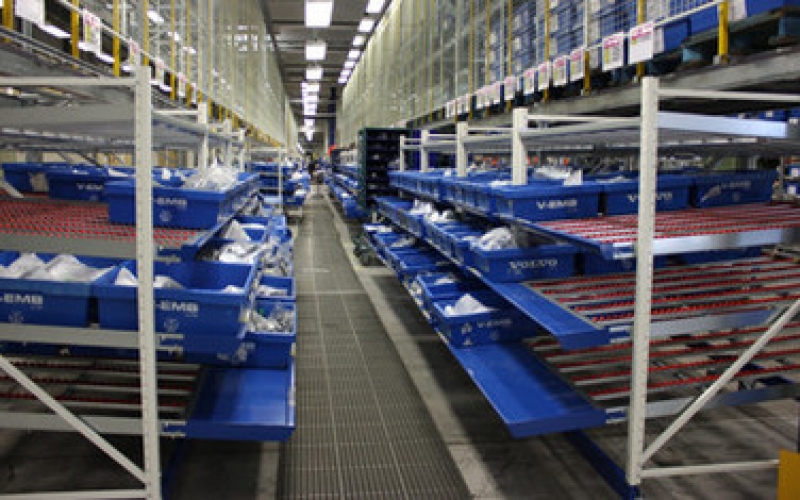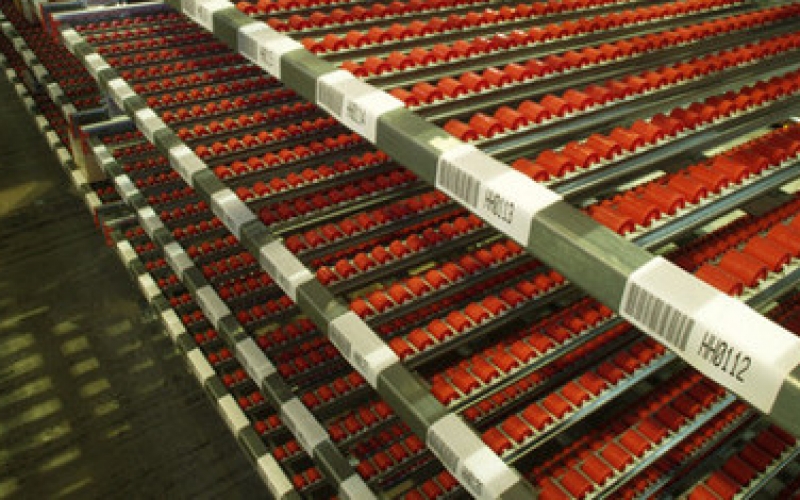 ORDERING
Details of all Dexion products and ancillary items are available through our website to help create your order easily. Existing account holders can create orders and be invoiced at their normal terms. Alternatively you can email, phone or fax your requirements through to be dealt with on a more direct basis.
Cannot see what you want? Contact us for help and advice.
NEED REPAIRS?
We carry stocks of Dexion pallet racking and shelving and can carry out repairs as quickly as you need them using genuine Dexion Products. Call us on 0113 270 4872 to arrange an urgent repair and we'll arrange a time that suits you.