Horizontal Carosel Automatic Storage Machine
Automatic Storage Machines are computer-controlled storage and transfer systems that can significantly improve the efficiency of product storage and picking. These machines are easy to integrate with a Company's existing Warehouse Management System (WMS), but they can also be used as a standalone system. The site and operating environment determines the system's size and composition.
alternatively call
0113 270 4872
The system brings goods to an operator quickly and ergonomically. Productivity can be boosted even further by connecting several machines to a single retrieval point. This means that operator can pick from one carousel while other machines are rotating to be ready for the next pick.
Carousels can be equipped with pick-to-light systems that make batch-picking simple and fast for the operator.
Provides optimal horizontal and vertical space utilization.
Dimensioning allows goods of different sizes to be stored in a single system.
One operator can use several machines
The system offers a safe way to store and handle materials.
Integration with the warehouse logistics environment and the company's WMS is easy.
The system offers rapid, easy picking. Picking time can be only 15 seconds / line.
The HOCA system is user-friendly and safe.
Batch picking provides great efficiency.
Restocking is easy to automate.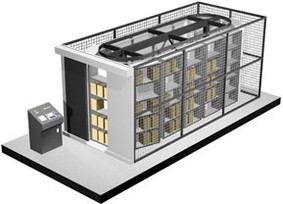 Specification
Bay widths: 830 and 1010 mm
Bay depth: 508 and 608 mm
Bay heights: 1700-3900 mm
Tray capacity: 100 kg
Shelf division: 60 and 120 mm
Bay capacity: 600 kg
Total capacity: 40,000 kg maximum
Total widths: 1700 and 1900 mm
Total length: 50 m Maximum
Overall heights: 2150-4350 mm
Electrical connection: 230 VAC, 400 VAC
Motor output: 1.5 kW, 2.2 kW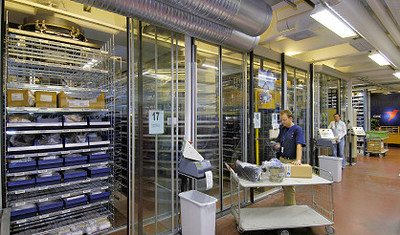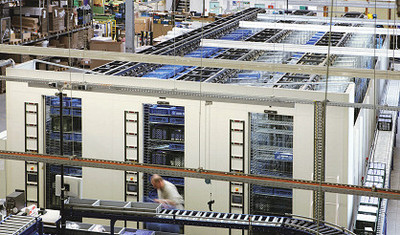 ORDERING
Details of all Dexion products and ancillary items are available through our website to help create your order easily. Existing account holders can create orders and be invoiced at their normal terms. Alternatively you can email, phone or fax your requirements through to be dealt with on a more direct basis.
Cannot see what you want? Contact us for help and advice.
NEED REPAIRS?
We carry stocks of Dexion pallet racking and shelving and can carry out repairs as quickly as you need them using genuine Dexion Products. Call us on 0113 270 4872 to arrange an urgent repair and we'll arrange a time that suits you.