Extra Shelving Space Mezzanine Floor Installation
A quick and economical way to make efficient use of headroom for extra storage, offices or workshops we can design an answer to suit your needs.
alternatively call
0113 270 4872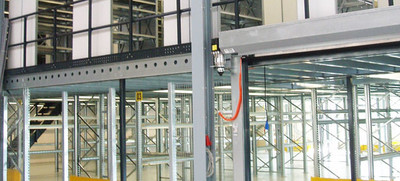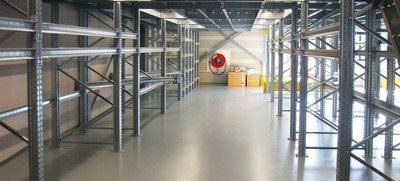 Completed with a high quality stairway, strong railing and 3 different kinds of pallet gates a Dexion ME250 floor can be an economical solution when compared to concrete construction. A Dexion Mezzanine floor is also totally demountable and reusable.
Dexion ME250 mezzanine floor is:
A more economical solution than concrete
Easy to build
Demountable and reusable
Easy to erect in existing buildings
Light transparent (with steel grid floors)
Free standing (No additional loads on building columns)
Minimal additional pressure on the foundation floor
ORDERING
Details of all Dexion products and ancillary items are available through our website to help create your order easily. Existing account holders can create orders and be invoiced at their normal terms. Alternatively you can email, phone or fax your requirements through to be dealt with on a more direct basis.
Cannot see what you want? Contact us for help and advice.
NEED REPAIRS?
We carry stocks of Dexion pallet racking and shelving and can carry out repairs as quickly as you need them using genuine Dexion Products. Call us on 0113 270 4872 to arrange an urgent repair and we'll arrange a time that suits you.