Push Back Racking – Carts
From a simple single run to a full warehouse installation we can help. We keep standard pallet racking in stock so can get you going quickly.
alternatively call
0113 270 4872
Pallets can be stored two, three or even four deep. Pallets are loaded and unloaded from the same aisle face, which reduces truck travel distances, and cuts cycle times.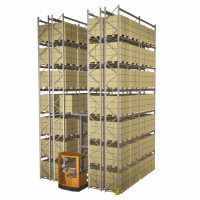 Loaded trolleys return to the face of the rack when the previous pallet is unloaded, The unique design of Speedlock trolleys allows mixed product and pallet types, including poor-quality pallets, to be stored in the same rack, even in the same lane. A range of trolley sizes is available to suit all types and sizes of pallets. Colour coding of trolleys aids stock identification, and a unique multi-wheel design ensures trolleys run smoothly and reliably, even in the demanding environment of a cold stores.
Push-back can also be used to provide additional storage space in otherwise unusable areas such as above cross-aisles or around dock levellers. When fully utilised, very high occupancy rates can be achieved, compared to drive-in racking or block stacking.
Benefits
Quick easy access to all storage lanes
Maximum use of floor space
Suitable for bulk storage/cold store
Pallets are automatically presented at the rack pick face
Accessible by Last-In, First-Out (LIFO) principle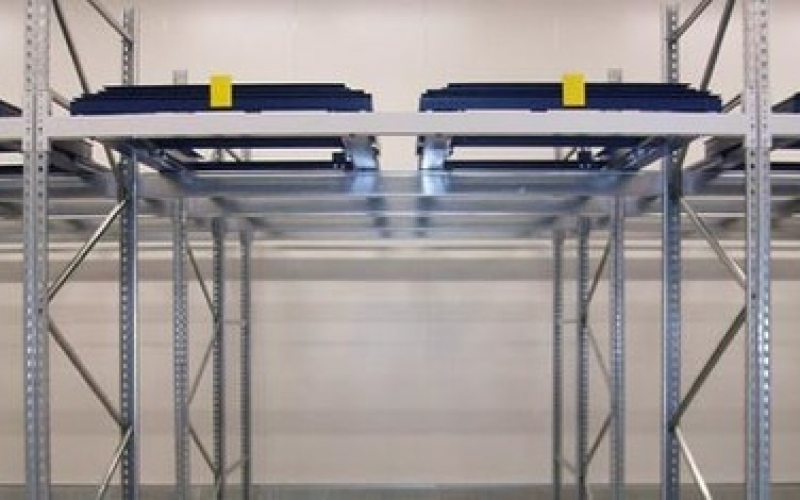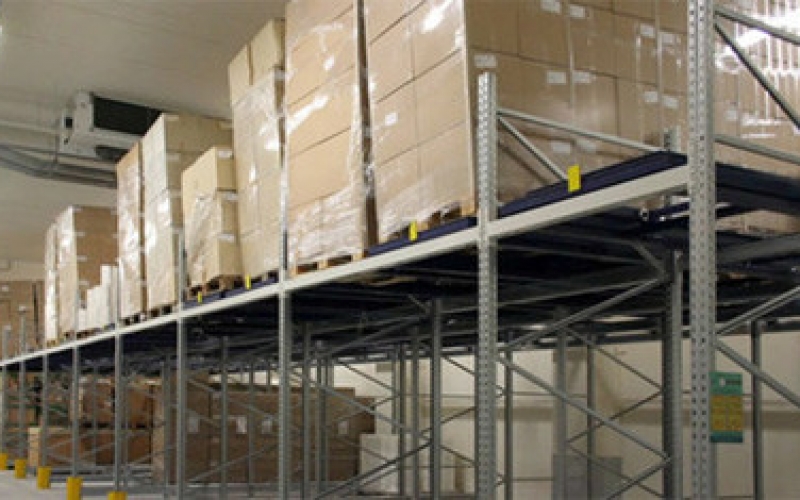 ORDERING
Details of all Dexion products and ancillary items are available through our website to help create your order easily. Existing account holders can create orders and be invoiced at their normal terms. Alternatively you can email, phone or fax your requirements through to be dealt with on a more direct basis.
Cannot see what you want? Contact us for help and advice.
NEED REPAIRS?
We carry stocks of Dexion pallet racking and shelving and can carry out repairs as quickly as you need them using genuine Dexion Products. Call us on 0113 270 4872 to arrange an urgent repair and we'll arrange a time that suits you.