Pallet Flow Racking
From a simple single run to a full warehouse installation we can help. We keep standard pallet racking in stock so can get you going quickly.
alternatively call
0113 270 4872
The Dexion Pallet Flow racking system is mainly used when a limited range of palletised goods needs to be stored in large quantities using the first-in, first-out principle.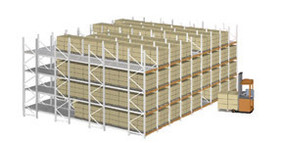 At the on-load face, pallets are placed in storage lanes and automatically roll forward on sloping wheel conveyors under the force of gravity. Pallet speed down the lane is controlled by a series of brake rollers and when the pallets reach the retrieval face, they are brought to a controlled halt by a combined load separator and end stop unit.
This type of storage technology, which is frequently used in the drinks industry or as a buffer storage facility in the manufacturing industry, requires only two fork truck aisles, one for loading and one for retrieval.
Benefits:
Up to 60% less floor space than conventional pallet racking
First-in First-out (FIFO) operation provides automatic stock rotation
Dedicated load and retrieval faces mean only two fork truck aisles are required
Higher speed of operation within the warehouse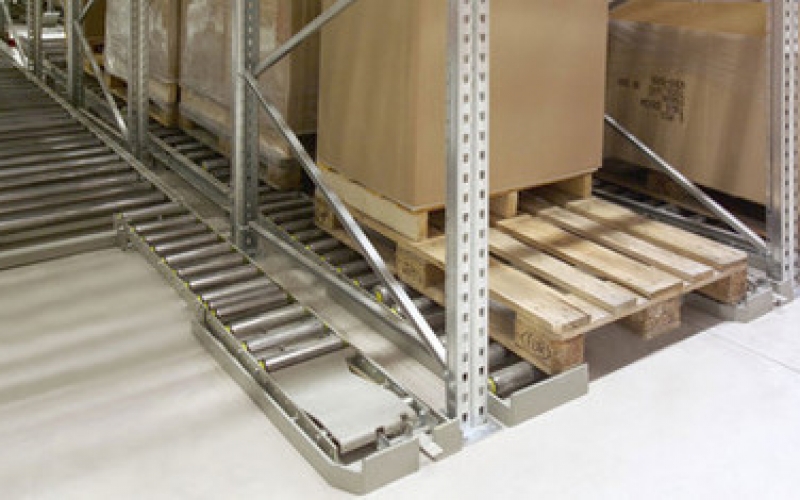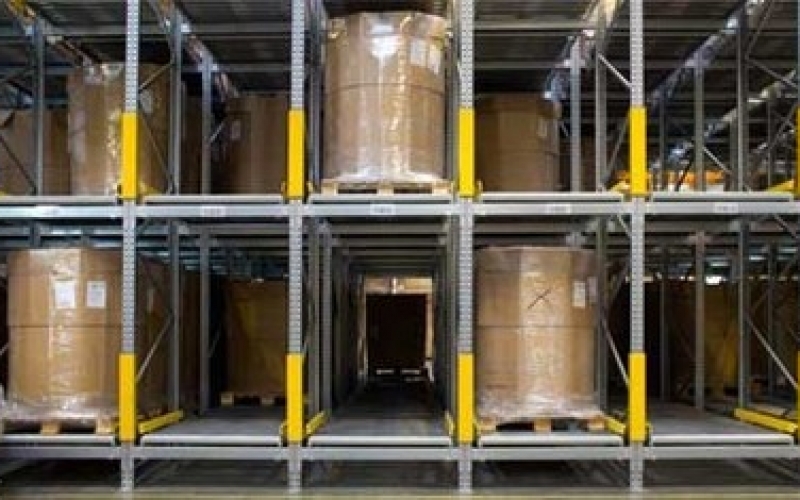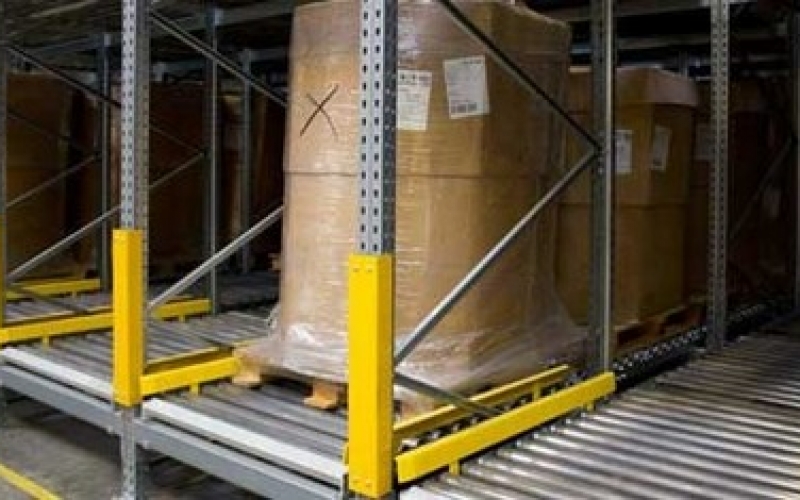 ORDERING
Details of all Dexion products and ancillary items are available through our website to help create your order easily. Existing account holders can create orders and be invoiced at their normal terms. Alternatively you can email, phone or fax your requirements through to be dealt with on a more direct basis.
Cannot see what you want? Contact us for help and advice.
NEED REPAIRS?
We carry stocks of Dexion pallet racking and shelving and can carry out repairs as quickly as you need them using genuine Dexion Products. Call us on 0113 270 4872 to arrange an urgent repair and we'll arrange a time that suits you.