Hi280 Multi-Tier Industrial Shelving
From a simple single run to a full stores installation we can help, we keep commercial & industrial shelving in stock so can get you going quickly.
alternatively call
0113 270 4872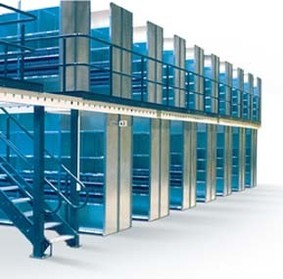 IMPROVED STORAGE
Multi tier HI280 shelving provides better storage capacity than standard shelving on the ground floor with a structural mezzanine floor above and more shelves on top, this is because there is no need for pillars to support the 2nd tier floor (this is supported on the static HI280 shelving units). Due to the relatively slim steel grid floor a second level is often possible, where normally a thicker mezzanine floor construction could preclude it. The thinner floor also allows for an additional level of storage to be included.
COST EFFICIENCY
There is a very substantial cost saving on the construction costs for a HI280 multi-tier construction when compared to standard shelving on two floor levels plus a mezzanine floor, as a separate floor does not need to be purchased and the floor and shelving are all built as one saving manpower and time. Along with the additional extra storage space HI280 multi-tier shelving installations can often become the most economical choice.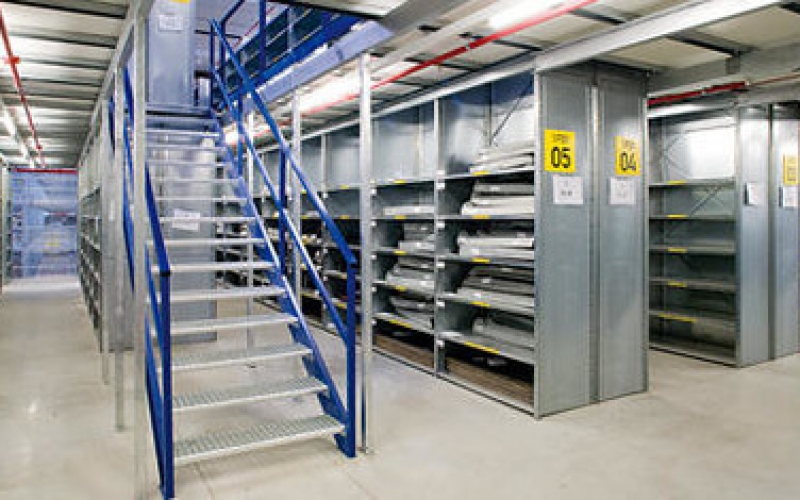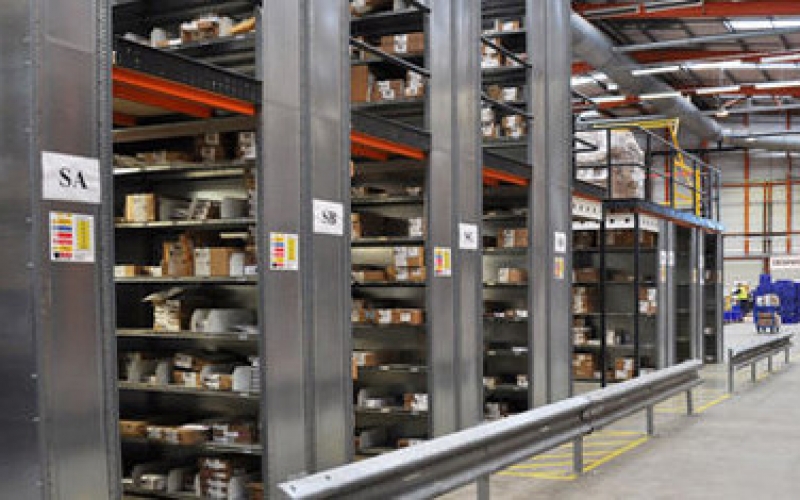 ORDERING
Details of all Dexion products and ancillary items are available through our website to help create your order easily. Existing account holders can create orders and be invoiced at their normal terms. Alternatively you can email, phone or fax your requirements through to be dealt with on a more direct basis.
Cannot see what you want? Contact us for help and advice.
NEED REPAIRS?
We carry stocks of Dexion pallet racking and shelving and can carry out repairs as quickly as you need them using genuine Dexion Products. Call us on 0113 270 4872 to arrange an urgent repair and we'll arrange a time that suits you.